In October, the MI SPORTS online shop will officially present the whole new collection of Tsuwamono Rashguards, based on characters and images from the ancient mythology and modern culture of Japan, all hand drawn in simplistic Ukiyo-e style.
Stay tuned for the other 4 designs from our Tsuwamono Rashguards line, to be presented later this week.
ONI Gi
K2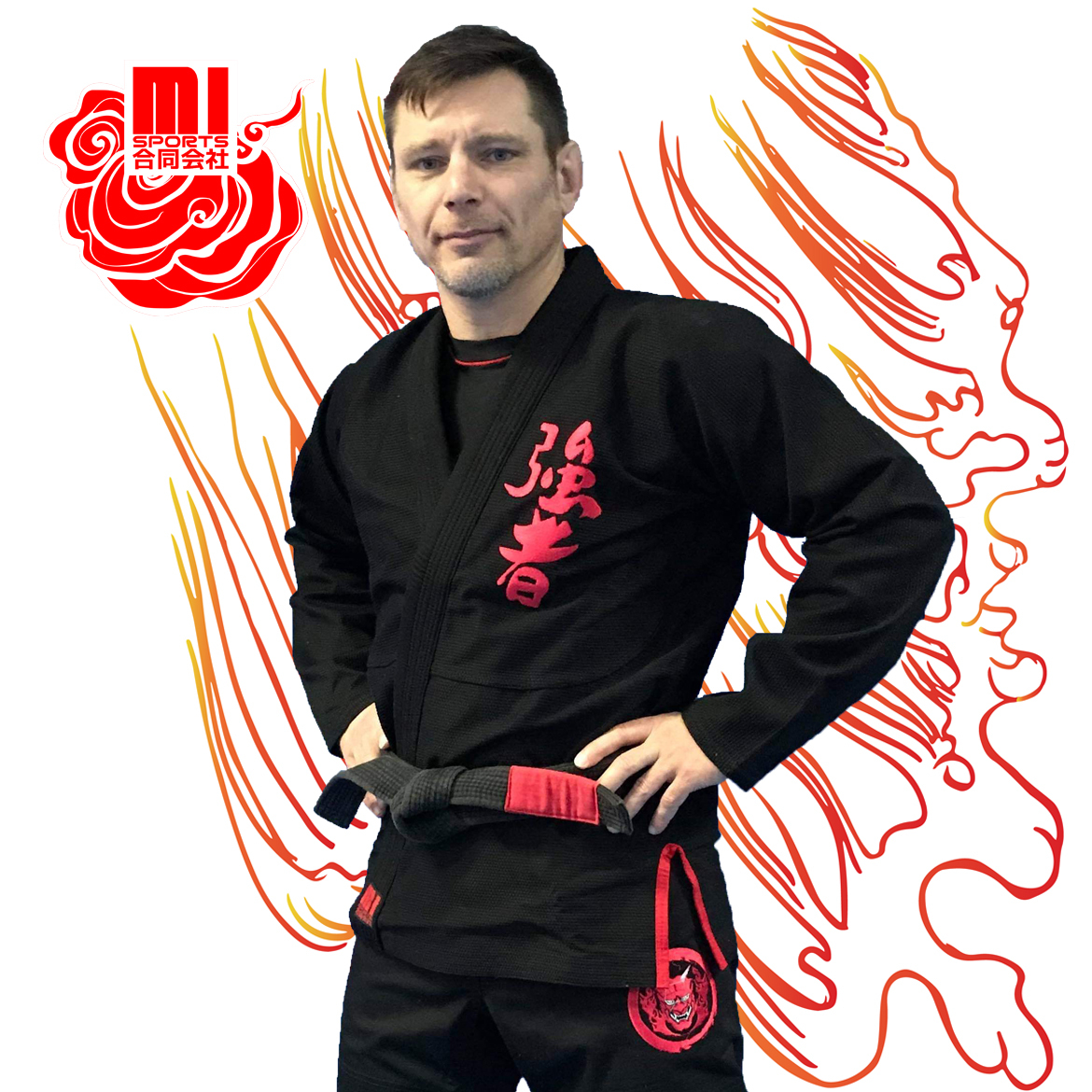 Owner's limited edition BJJ Gi.
Simplicity, minimalism, warrior spirit and Shinto harmony. All in one.
- Gold weave light Gi with black stitching and red embroidery.
- 100% Cotton.
- Our famous Oni design embroidery on the back and front, left side of the pants.
- Traditional Shinto pray 祓えたまえ 清めたまえ 守りたまえ 幸たまえ embroided on the jacket low, back side for protection from evil spirits.
- 強者 (Tsuwamono- a warrior) embroidery on the top, left side of the jacket.
- Standard sizing from A1 to A4, although custom sizes are available on request.